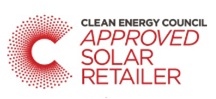 Sustainable Solar Services
Sustainable Solar Services is a solar retailer serving Melbourne metropolitan and all regional areas across Victoria. We stock a unique and exclusive range of products as well as top quality components for any solar project. Sustainable Solar Services also stocks high quality accessories to provide all possible product options for a project in one place.
If you are interested in having a solar system installed for your home, business or commercial building Sustainable Solar Services uses a network of CEC accredited installers recognised for their top quality installations. As a professional retailer, we supply high quality solar systems at competitive pricing. We pride ourselves in a very high level of customer service and compliance with all relevant standards and industry best practice approach.

For more information or to receive a quote please contact us.
Office and showroom: 36 Prime Street, Thomastown VIC3074
Phone: 03 9994 6385