Jinko Solar Panels

Eagle Monocrystalline and Polycrystalline Range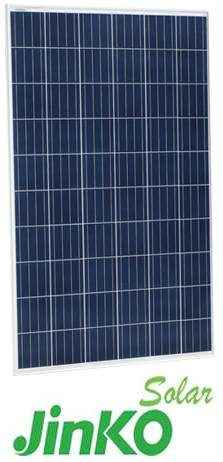 Jinko is currently the worlds largest solar panel manufacturer and have built their name around quality, reliability and cost effectiveness. Jinko solar panels come with a 25 year linear power warranty, guaranteeing high performance for decades to come.
The range of monocrystalline and polycrystalline panels offer great performance and efficiency.  We offer a variety of sizes and types allowing you to best meet design requirements for any project. If the Jinko solar panel you require is not listed here please Contact Us to discuss your requirements.
Advantages of Jinko Solar Panels
10 year product warranty
80% performance guarantee after 25 years
PID free
Positive quality certified by the Australian Solar Council
Bloomberg Tier 1 rated
Strong local support team
Passivated emitter rear cell (PERC) on the Eagle mono range increases efficiency
All these features will help save time, money and space by allowing a quick and efficient install.
For suitable inverter options check out our range of Solar Inverters.
Jinko solar panel datasheets are available in our Downloads Section.
Or for more information please feel free to CONTACT US.