Solar Mounting Solutions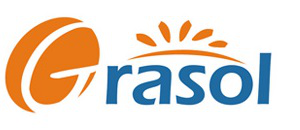 Sustainable Solar Services offers solar mounting from major suppliers Grace Solar and Clenergy. Both are suppliers with a reputation for quality and have been in the industry for a considerable amount of time. Our solar mounting solutions cover installations on:
Tile roofs
Flat tin roofs
Pitched tin roofs
Kliplok roofs
Corrugated roofs
Slate tile roofs
Shingle tile roofs
Concrete roofs
Tilt Systems (Variable and Fixed)
Ground mount systems
Ballast mount systems
Single or double axis tracking systems
We offer technical advice and design solutions for any non-standard mounting requirements and can provide a solution for any roof material type or specialised installation. We also offer specialised mounting for coastal areas to ensure there is no premature damage or rust from salt mist or high winds.
For all solar mounting systems we offer 1.0, 2.0, 5.0 and 10kW kits in both portrait and landscape orientations as well as individual components to suit any installation.
Our solar mounting solutions can accommodate solar panels of all sizes, weights, types and orientations. For panels from 150W-325W and beyond our standard mounting solutions will suit. For smaller size panels in specialty use applications we offer customised solutions. Our mounting solutions are certified to handle the heavier weights of 72 cell panels and bigger.
All solar mounting solutions we offer are certified to AS1170 to install in all wind categories Australia wide. All mounting also comes with a 10 year product warranty and 20 year service life. Engineering certificates and installation manuals can be found in our Downloads Section.
For more information on our mounting solutions and help with custom design requirements please CONTACT US.